Below is the list of notable changes with version 5.2.3 of Gimmal Records. For a list of the full release notes, which includes a list of bug fixes, EOL changes, and upgrade instructions, please see the Release Notes.
Gimmal Records Core
A new Rule Token is available for use within Rule Sets: @record.isRecord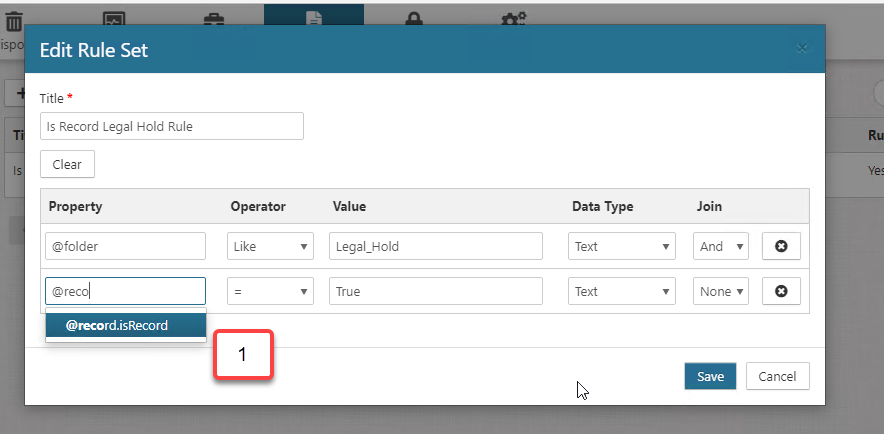 This allows users to have rule sets apply only to items that have already been Declared as Records. For example, if you have a folder that needs its files placed on Legal Hold, you may wish to only have the Legal Hold apply to items that have first been Declared as Records.
---
Records have a new property that shows whether a Record has been checked out in SharePoint Online. The Check Out functionality within SharePoint Online locks an item and prevents its use, so if an item has been checked out by the time it's Declared, what user has checked out the item will be displayed in the Properties list for that Record.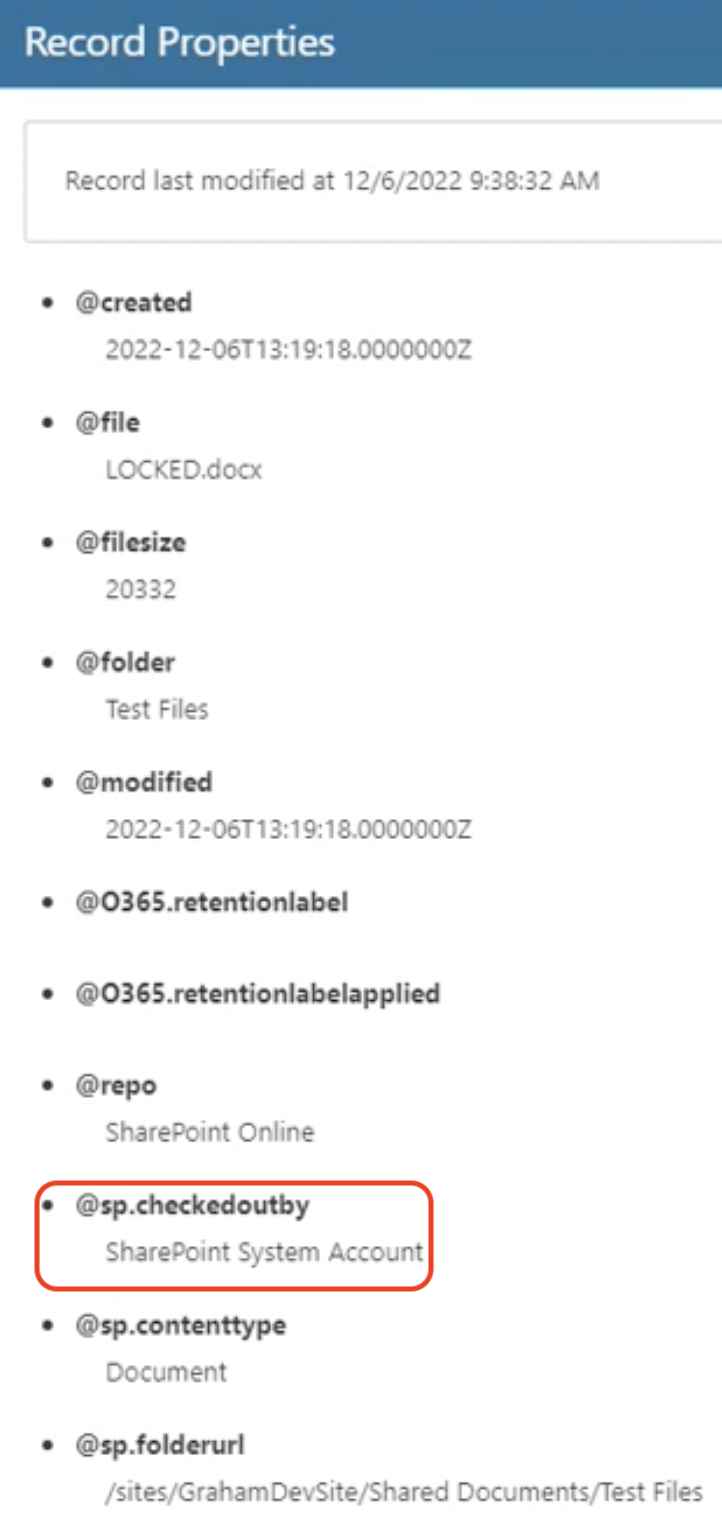 ---
Comments submitted as part of approving a disposition request now have their own Event Type logged in the Audit Entries table. More specifically, there are two new Event Types added for Approval Comments:
Approval Comment – Event ID 7

Final Approval Comment – Event ID 8
Final Approval Comment is what will show in the audit history when the final approval of a disposition request is submitted. If only one approval is needed, this is the event that will display when the request and its comment are submitted.
Approval Comment is used for comments when dispositions require multiple approvals and the comment submitted is not the last approval needed to fulfill the disposition request.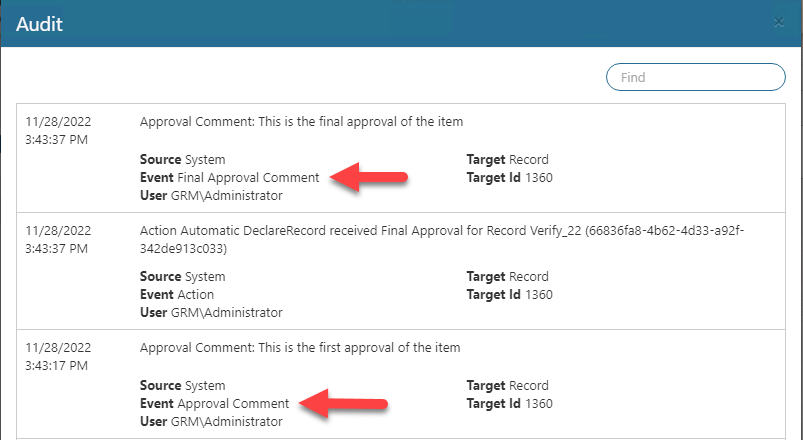 In the majority of cases, users will see Final Approval Comment in the audit history.
Additionally, these events can be queried for individually in the SQL table where Audit Entries are stored by searching for their event ID numbers. This allows customers to search for any approvals that have been submitted with a comment.