Microsoft 365 SharePoint Connector sites can be added, viewed, and deleted.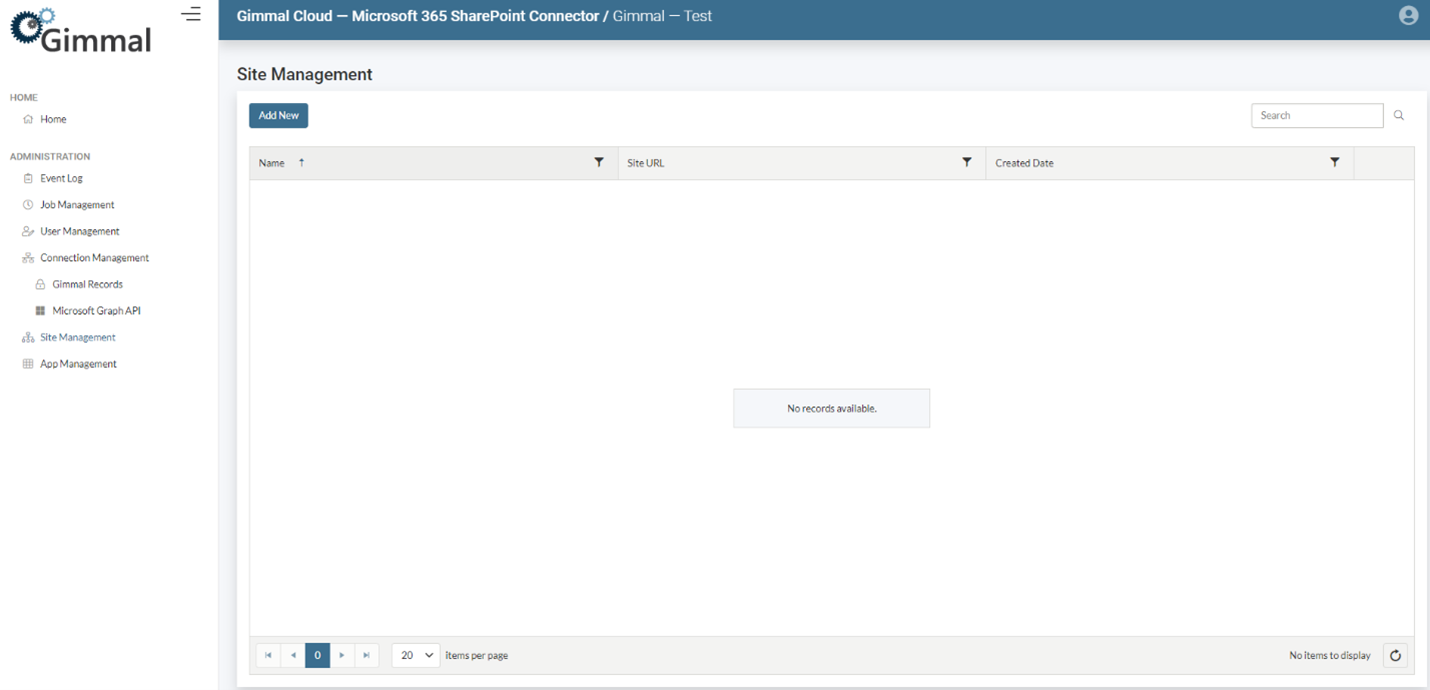 Add a Site
Click Add New.
The list of available sites to add is displayed.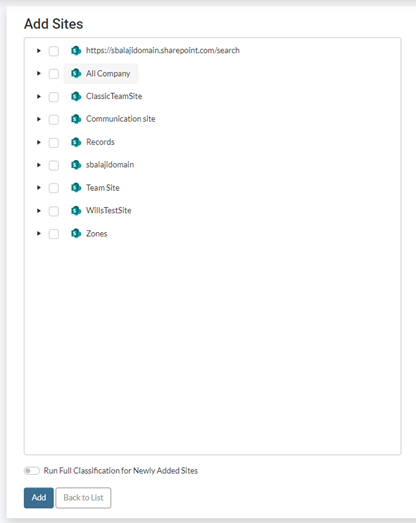 Select the checkbox for the site(s) you want to add.
Select the drop-down arrow next to a site to display a list of available subsites.
Enable Run Full Classification for Newly Added Sites if you want the Microsoft 365 SharePoint Connector to crawl the newly added site(s) and immediately start managing content.
NOTE – you can manually run Full Classification from (5.2.3) Job Management.
Click Add to add the selected site(s) to the Microsoft 365 SharePoint Connector.
View Site Details
Click the ellipses button (…) for the site that you want to view, then click Details.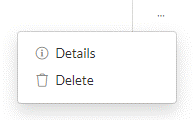 The Site Details will display. Click Back to List to return to list of sites.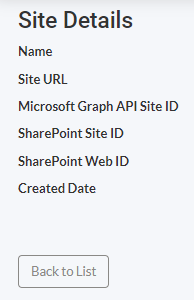 Delete a Site
Click Delete in the Site Management list to remove the site entry from the database.
NOTE – do not add/delete/add/delete site entries in quick succession.
Gimmal Records will delete the record entries for content residing in the removed site.
NOTE – Gimmal Records can take possibly up to 30+ minutes to delete records.
NOTE – be careful when removing managed sites because Gimmal Records does not remove a preserved record when a site is removed. Therefore, Gimmal Records now has a record that the Microsoft 365 SharePoint Connector is no longer managing or knows about – essentially orphaning that record.