Create a Custom Template
From the Landing page Select the Templates Tab:
Select Create New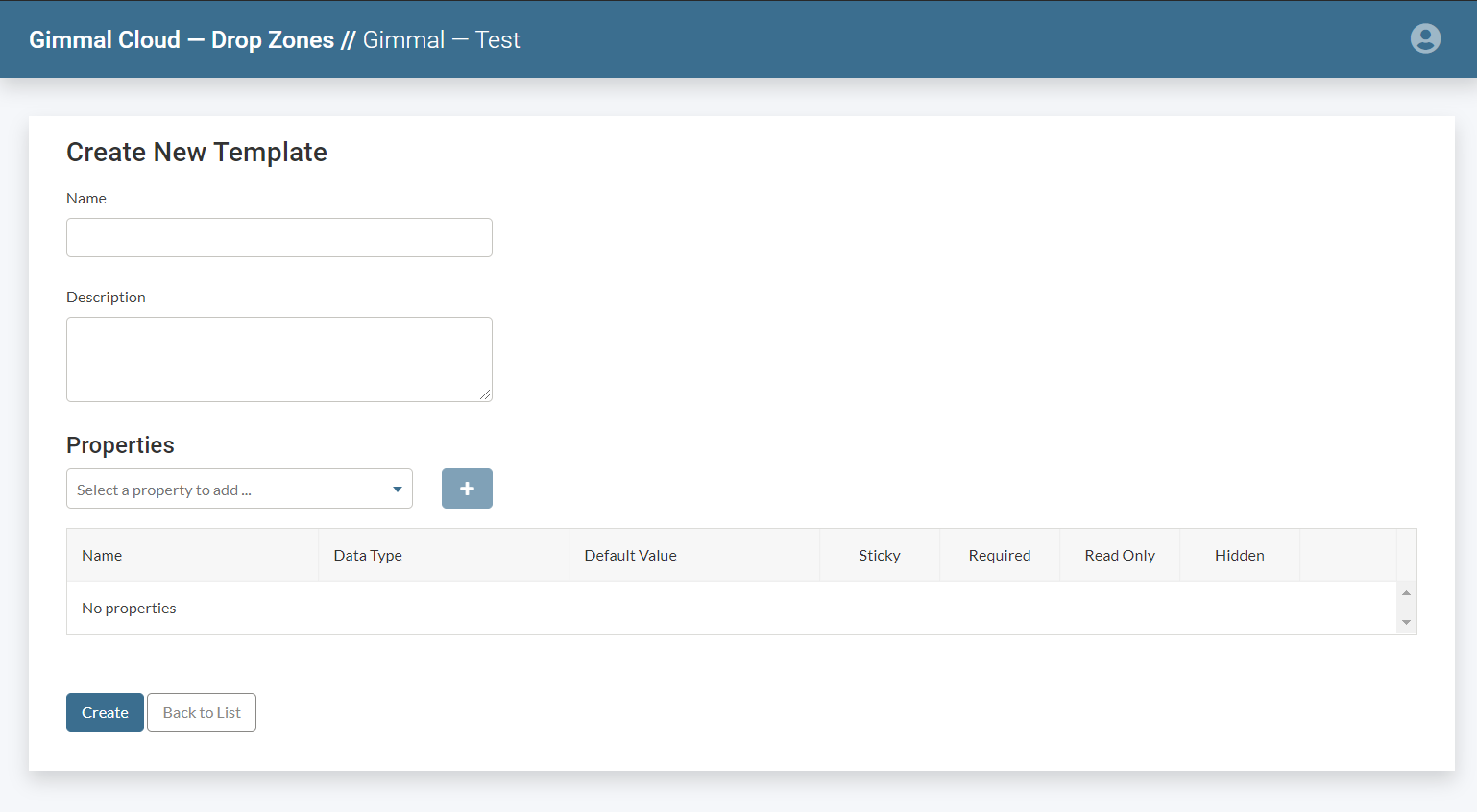 Give the Custom Template a Name
Optionally add Description of the Template
Select Properties by selecting the drop-down option and select the property that you wish to add. Once property is selected and appears in the Properties field you will use the Blue "+" button to add the property.

Once a Property has been added you have the option to add a Default Value and turn on any of the optional functions. (See Custom Template Properties for descriptions.)
There is an overflow menu ("...") on the right where you can Remove a property
When you are finished adding all the properties you will select Create and be brought to the list of Templates.
The Custom Template list has an overflow menu to the right(3 Dots) this is where you can Edit, View the Details, Clone and/or Delete the Custom Template.