Delete Authentication page
This page confirms that you want to delete the Authentication Settings entry: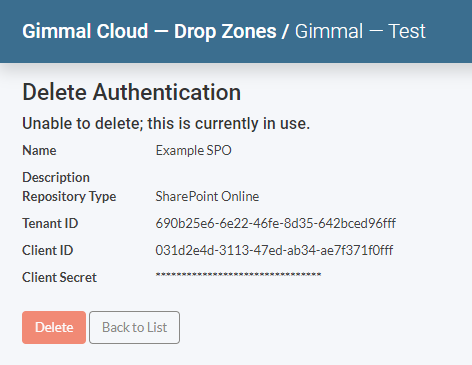 In this example, the entry is used by a Destination Settings entry and so cannot be deleted.

Allowed actions are:
Back to List - returns to the list page without deleting the entry.
Delete - removes the entry and returns to the list page.