Complete documentation for the Telerik Report Designer can be found at: http://docs.telerik.com/reporting/standalone-report-designer#standalone-report-designer-elements
Below is an illustration of the Telerik Report Designer, with its main sections labeled.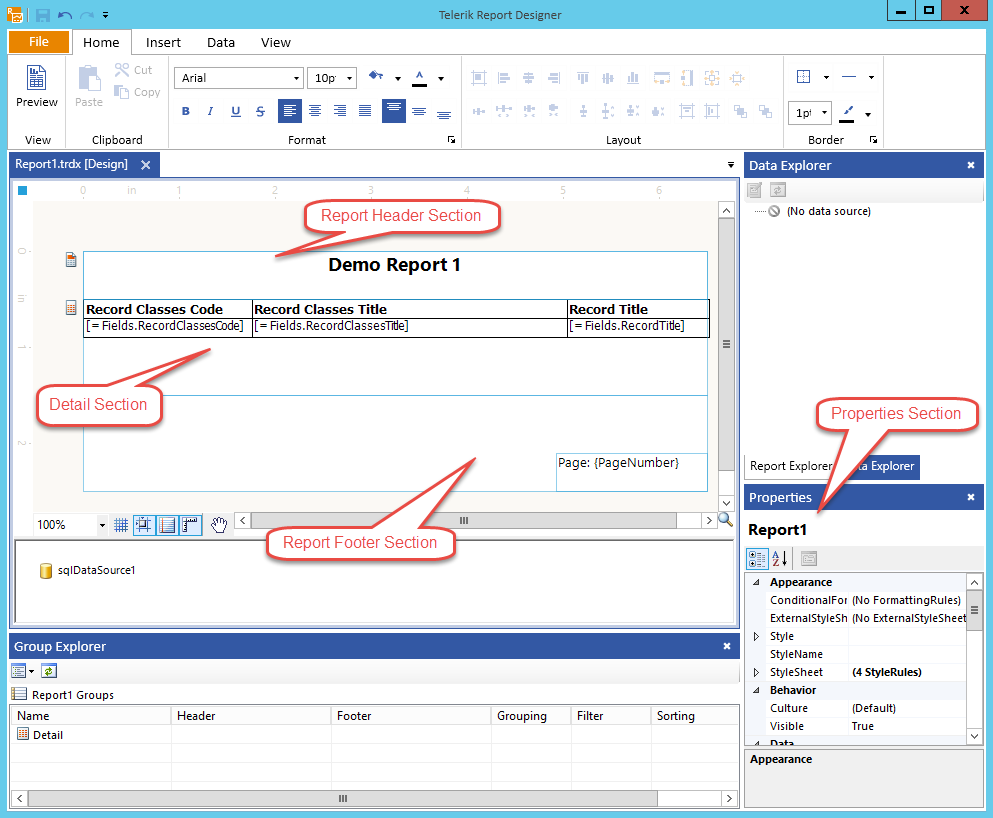 Click Preview to go to Report Preview mode and see a preview of your report.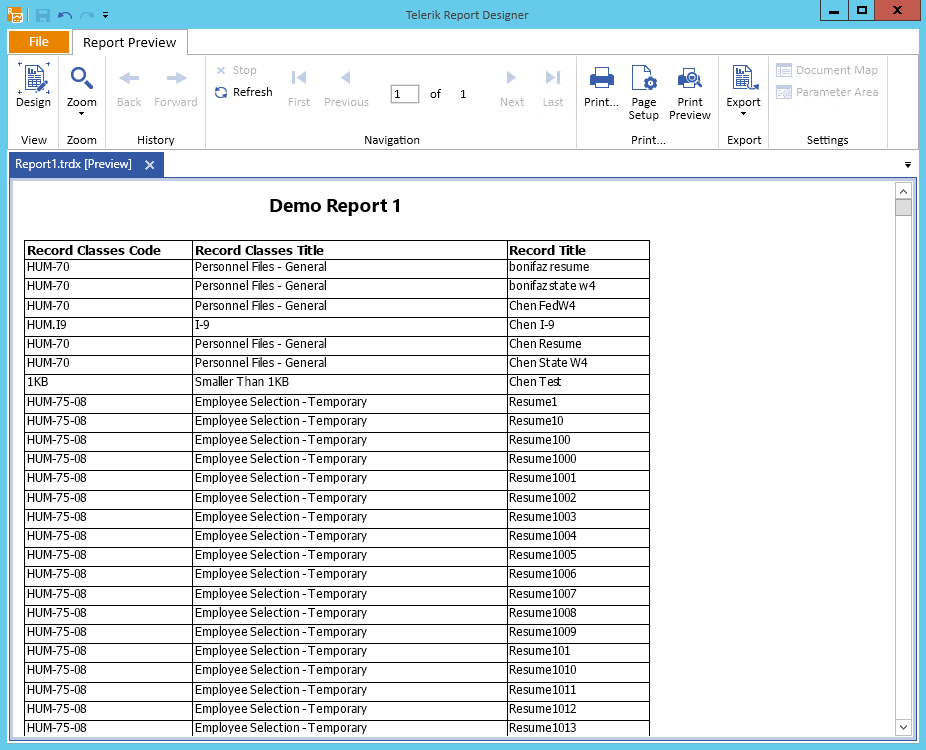 In Report Preview mode, you can Export the results of your report to a variety of different formats. This enables you to generate custom reports very quickly without deploying them to Records Management.