Microsoft 365 SharePoint Connector event log can be viewed and exported.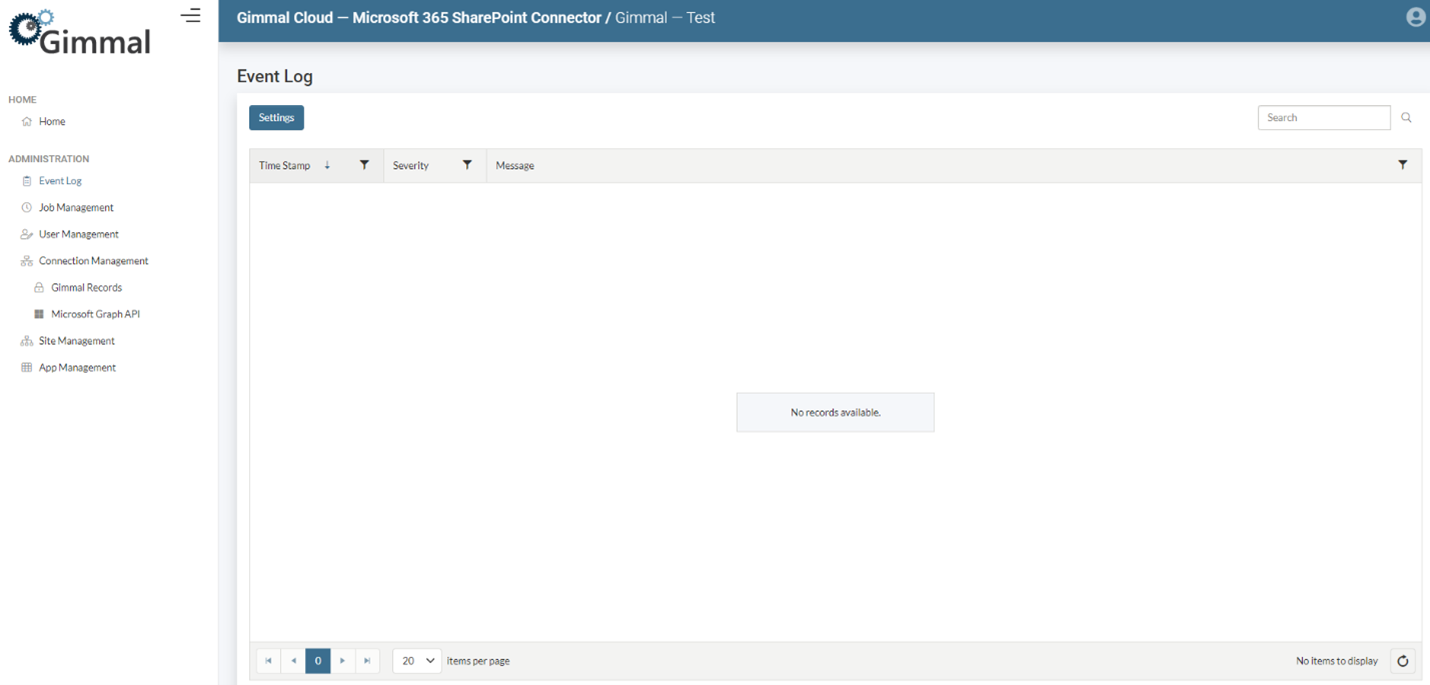 Event Details
Select an event from the log to view Event Details.

Export Event Details
Click Export to export Event Details.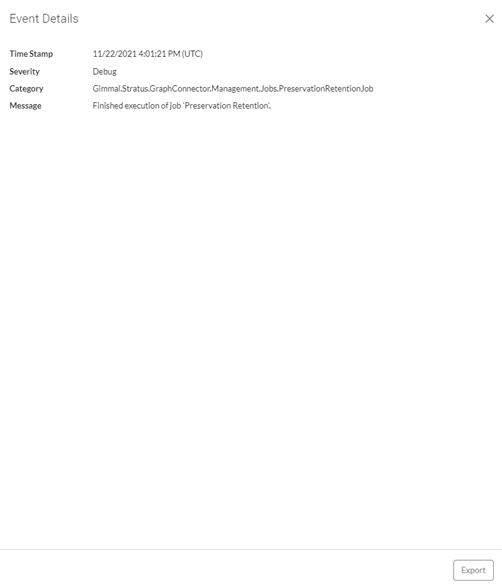 Enable Verbose Logging
Click Settings to view Log Settings.
Select the slider to enable or disable Verbose Logging.
Click Save to save settings.