A connector can be monitored on the machine it was installed on by running an application that shows the current status of the connector and allows you to stop, start, and force processing.
Launching the Connector monitor application
Browse to the following directory on the machine the connector was installed on:
C:\Program Files (x86)\Sherpa Software\Sherpa Connector

Find the following file:

SherpaConnectorStatus.exe

Launch the application.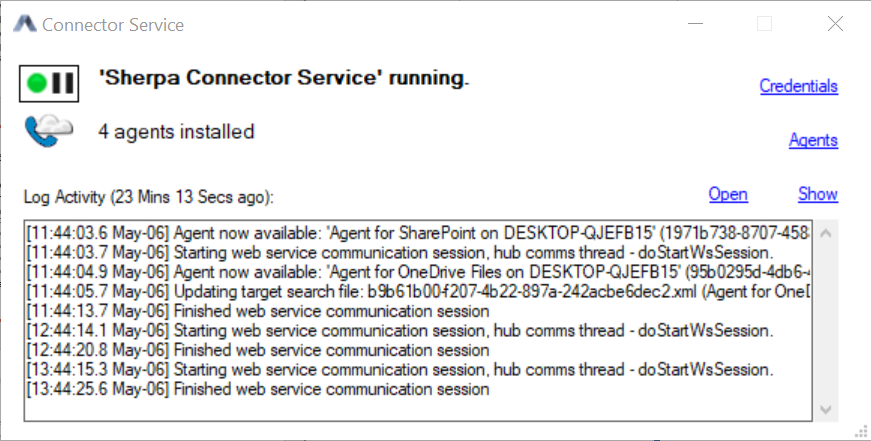 Pause/Start the Connector Service
Selecting the start pause button will pause the connector service if running. Select the button again to restart the connector service.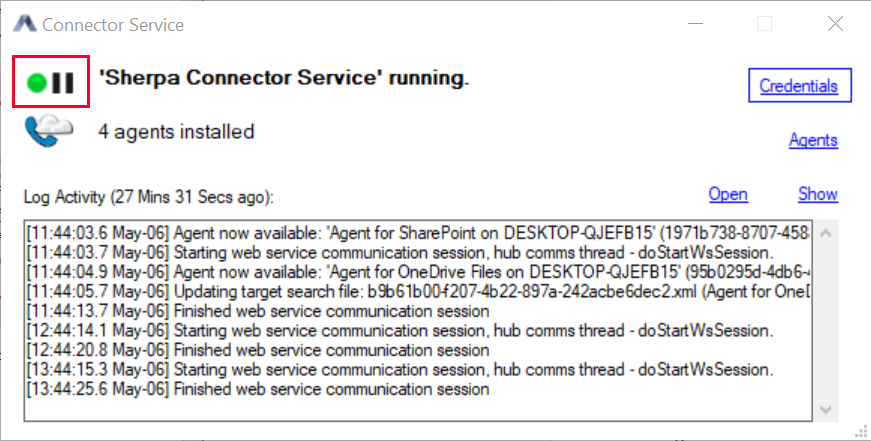 Monitor agents
Select the Agents link followed by the agent you want to monitor. Each agent can be monitored, paused, and restarted.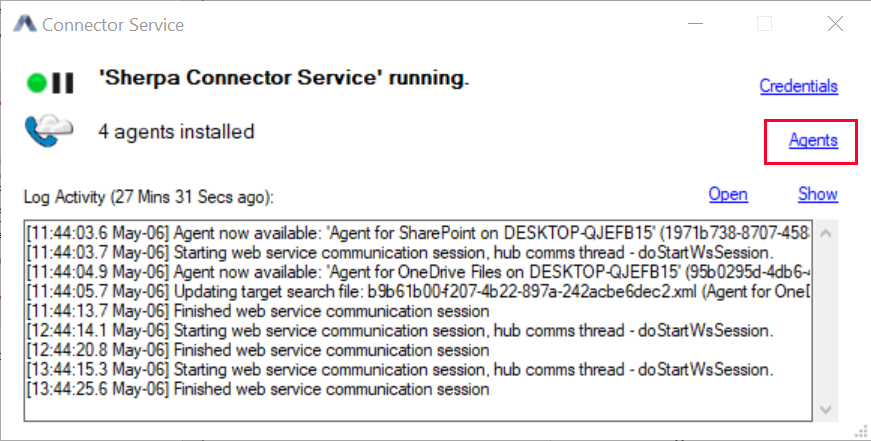 Force connection to Discover Service
You can force the connector to connect to the Discover service to discovery any tasks that need to be executed by the individual agents.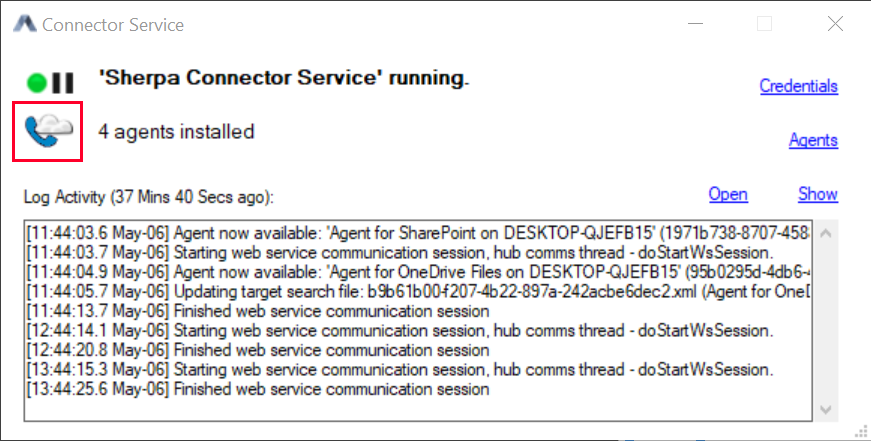 Connector/Agent Logs
Any activity happening on the connector or agents will be displayed in the log area. You can Open the log by selecting Open, which also allows you to save the log.